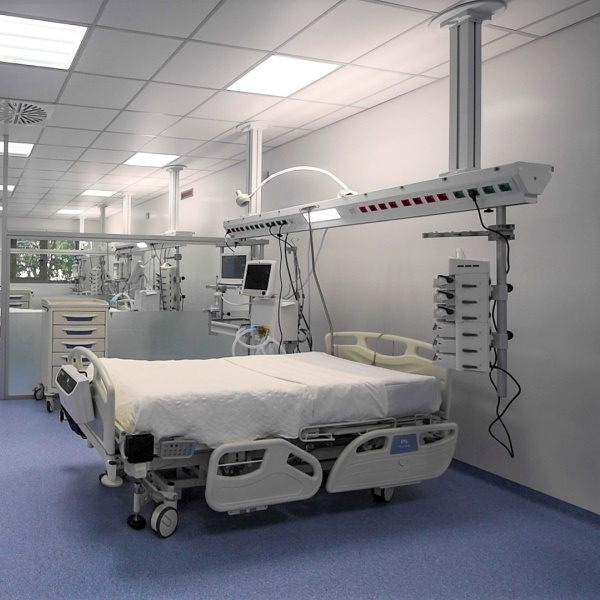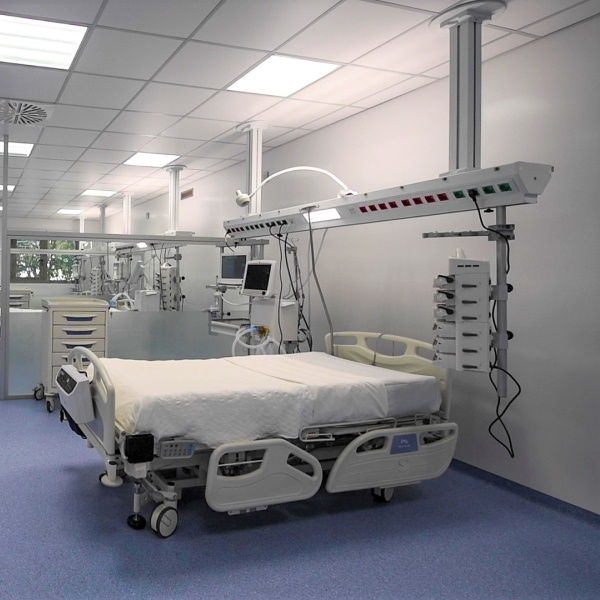 Pendants & Bed Head Units for Intensive Care Unit
Suspended and Wall Mounted Units
Horizontal patient BHU, suspended from the roof, for all critical medical outlets, such as medical gases, electrical sockets, switches, suspension rails, etc. With multiple autonomous compartments, according to European regulations, and the possibility of arranging multiple patient positions in a row.
Horizontal rail along the entire length of the unit, for sliding and secure support of vertically rotating arms, equipped with shelves and a drawer. This unit can be equipped with a wide range of instruments and components and is produced in the exact desired dimensions required by each ICU.
Mobile & Fixed Equipment for ICU
Prefabricated Intensive Care Unit
Manufacturer: SHD ITALIA S.r.l./Italy
Prefabricated Intensive Care Unit Installation System, modular, which consists of fully assembled elements (frame - panel - suspended ceiling, etc.). Their industrial construction ensures absolute adaptation to form a homogeneous whole, resulting in the creation of a "cage" to protect the aseptic conditions of the ICU from any aggravated conditions of the surrounding areas.
Panels made of aluminium with increased resistance to impact and stress in general. They are rigid, non-deforming, thanks to the reinforced metal ribs of the same material (without the addition of common building materials such as plasterboard, etc.). Their light weight and adaptation mechanism to the frame allow their immediate addition and subtraction by a single person. The panel front can be covered with a variety of surface options.