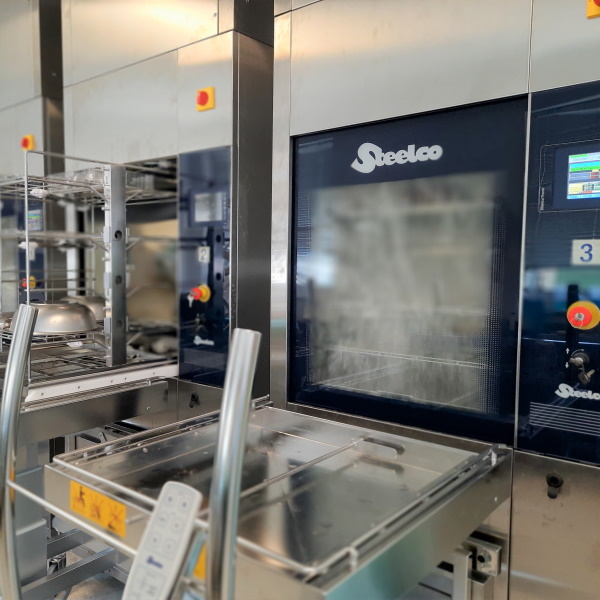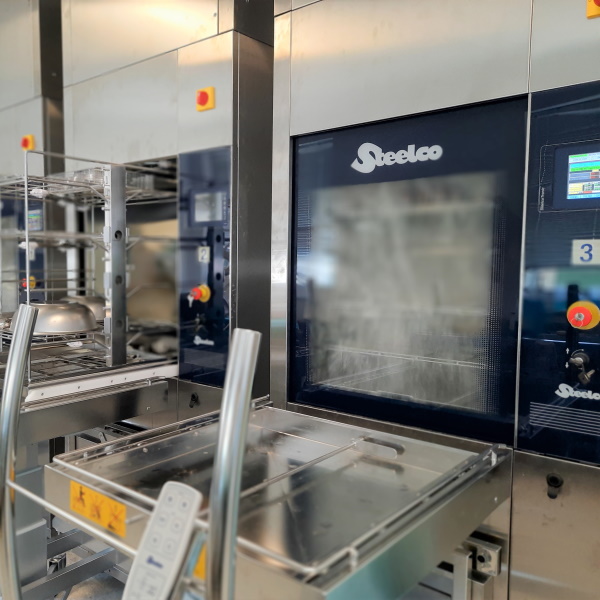 Central Sterilization Steam Sterilizers
Clean steam supply system
Special safety devices
Easy load systems – Loading automations
Advanced software traceability solutions
Low temperature vaporized H2O2 Sterilizers
Heat Sensitive Materials Sterilizers using hydrogen peroxide (H2O2)
Large useful capacity (models 130 lt/80 lt/40 lt)
Special fast cycles for each heat-sensitive material (of all lengths and diameters)
Triple hydrogen peroxide neutralization system - zero residual emissions
Single-shot cartridge H2O2 - Special safety devices
Autoclave Steam Sterilizers
Autoclave Steam Sterilizers of small capacity
Class B autoclave sterilizer, with fractional vacuum system, suitable for sterilization of solid, hollow and porous items, open or wrapped.
It has a built-in steam generator to reduce water consumption and faster sterilization times.
It has separate tanks for clean and dirty water. It has a built-in printer and comes with a complete loading system and the possibility of a water processing system.
Washing - Disinfection Devices
Surgical Instruments Washers
Washer disinfectors Surgical Instruments for Central Sterilization, Operating Rooms and Peripheral Departments.
Small dimensions - large useful capacity
Fast programs (fast cycle)
Wide range of accessories - loading racks
Washer Disinfectors for each hospital use:
Containers
Trolleys
Wheelchairs
Beds
Operating tables etc.
Peripheral Sterilization Equipment
Endoscope Processing Systems
Sterilization Consumables
Sterilization Monitoring Systems
Bowie-Dick test
Package monitoring systems
Process monitoring systems
Biological indicators with incubation time of 24 hours
Biological indicators for immediate release
Traceability system
Process monitoring indicators for washer disinfectors
Process monitoring indicators for ultrasonic baths
Process monitoring indicators for bedpan washers.
Traceability workstation that helps reassemble surgical sets by recognition of surgical instruments, validating their position on the set. The system allows the direct connection of all assembly information to the Sterilization software.
This system provides:
Complete software application designed to trace surgical instruments (ideal and safe management of sets).
Quickly identifying groups of surgical instruments, with workstation components, in the database of Central Sterilization.
Monitoring instruments during the packing step, even when they do not have a unique tool (RFID or datamatrix type), based only on physical parameters.